PALSave Campus Leaders learn how to launch cost-saving textbook program on their campus
Today's students are facing ever-increasing financial expenses with traditional textbook prices contributing to the pressure. To combat rising textbook costs and their detrimental effects on student success and retention, the Private Academic Library Network of Indiana (PALNI) launched an initiative: PALSave: PALNI Affordable Learning.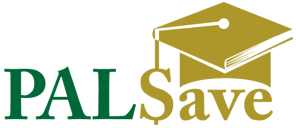 On November 5, 2018 leaders – including bookstore managers, instructional technologists, and librarians – from over half of PALNI's supported institutions attended a workshop facilitated by the Open Textbook Network to learn how to roll out this new program on their campus. Â Attendees were trained to encourage the faculty adoption of open educational resources (OER) in the classroom, and in doing so maximize student success.
PALSave System Leader and University of Saint Francis Teaching and Learning Services Coordinator Andrea Cohn remarked on the workshop success and PALSave benefits: "The best takeaway from the OTN Workshop was that open educational resources really are a win for everyone involved. Faculty benefit from the ability to have complete academic freedom in customizing OER texts to fit needs, students benefit from having free access from day one to the texts in multiple formats, and administration benefits from lowered student cost of attending the university and knowing that they are addressing one of the largest social justice issues facing college students today."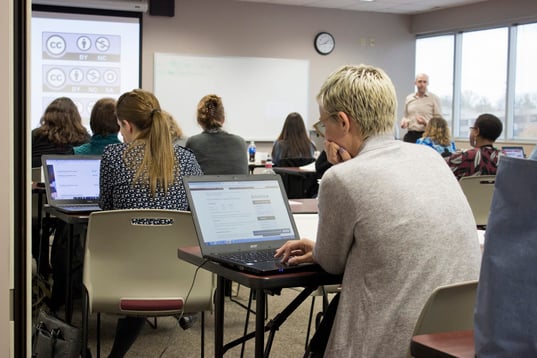 Other campus departments, such as the campus bookstore, are onboard with the PALSave initiative. "I am most excited about the impact PALSave can have on student success. As a bookstore manager, I believe that if a student spends less on textbooks, they have more money to spend on my t-shirts," explains Candy Pancake, bookstore manager for Oakland City University. She views PALSave as a student success partner rather than competition for sales, noting: "I had never really seen the library as having any interest in the [textbook] adoption process. But now, I have gained a great co-champion for the textbook affordability initiative I am working on."
PALNI recently joined the Open Textbook Network (OTN) as the first step to further its initiatives for affordable education and student success across the state. OTN maintains the Open Textbook Library, and is well known for helping organizations to advance the use of open textbooks and practices on their campuses. They have had great success with their initiative: OTN members have saved their students over 8.5 million dollars!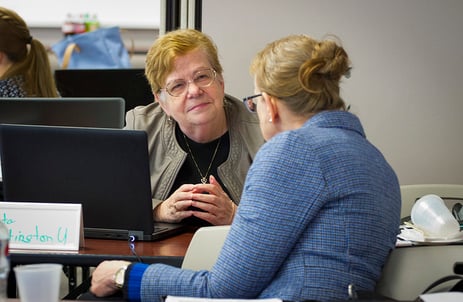 As part of PALNI, supported institutions can enjoy affiliate status in OTN, have access to a trained team to educate faculty on benefits of OER, and obtain help redesigning courses via the PALSave team, at no additional cost to the institution. Additionally, OTN staff will be coming to back to Indiana this spring to facilitate a follow-up Campus Leader Workshop (date to be announced).
For more information about PALSave: PALNI Affordable Learning or PALNI's membership in OTN, contact PALNI Scholarly Communications Director Amanda Hurford and/or view the PALSave website.