Open Textbook Network Trains PALSave Campus Leaders to Implement Local OER Programs
On March 18, 2019, campus leaders of the PALSave: PALNI Affordable Learning program attended a workshop facilitated by the Open Textbook Network (OTN) to learn how to roll out this open educational resource (OER) program on their campus. Attendees from eight of PALNI's supported institutions were trained to encourage the faculty adoption of open educational resources (OER) in the classroom, and in doing so maximize student success.
This was the second and final train-the-trainer workshop led by OTN. In the future, PALNI's PALSave System Leaders and campus ambassadors will continue the outreach and training at locally-hosted PALSave workshops. Though still in the early stages, the PALSave program is proving successful with over a third of the PALNI institutions hosting workshops. Faculty have written thirty-four open textbook reviews and several have indicated their choice to adopt OERs in the classroom.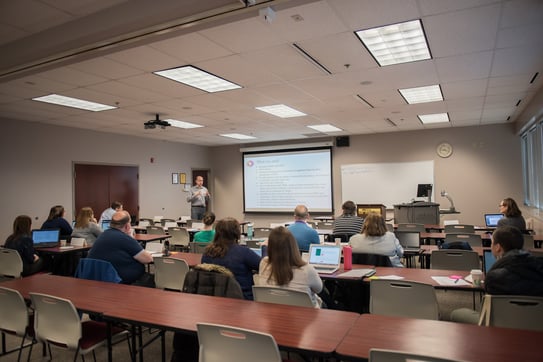 Anderson University Assistant Professor Willis Troy remarked on the PALSave program and OER interest: "I was surprised how much our librarians at institutions are willing to support professors in their endeavor for OER. Â That as a whole, there is a much larger lattice of support and resources available for professors than might be expected, and it only seems to be growing."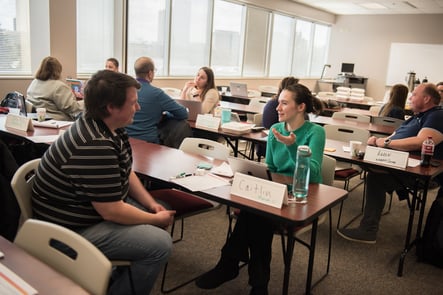 For more information about PALSave: PALNI Affordable Learning or PALNI's membership in OTN, contact PALNI Scholarly Communications Director Amanda Hurford and/or view the PALSave website.
PALSave Administration Team
Amanda Hurford, PALNI Scholarly Communications Director
Caitlin Balgeman, Marian University
Rebecca Johnson, Manchester University
Olivia MacIsaac, Butler University
Erin Milanese, Goshen College
Heather Myers, Anderson University
Jennifer Raye, Butler University
Dr. Tim Ziebarth, Grace College and Seminary