Saint Mary-of-the-Woods College faculty participate in PALSave affordable education initiative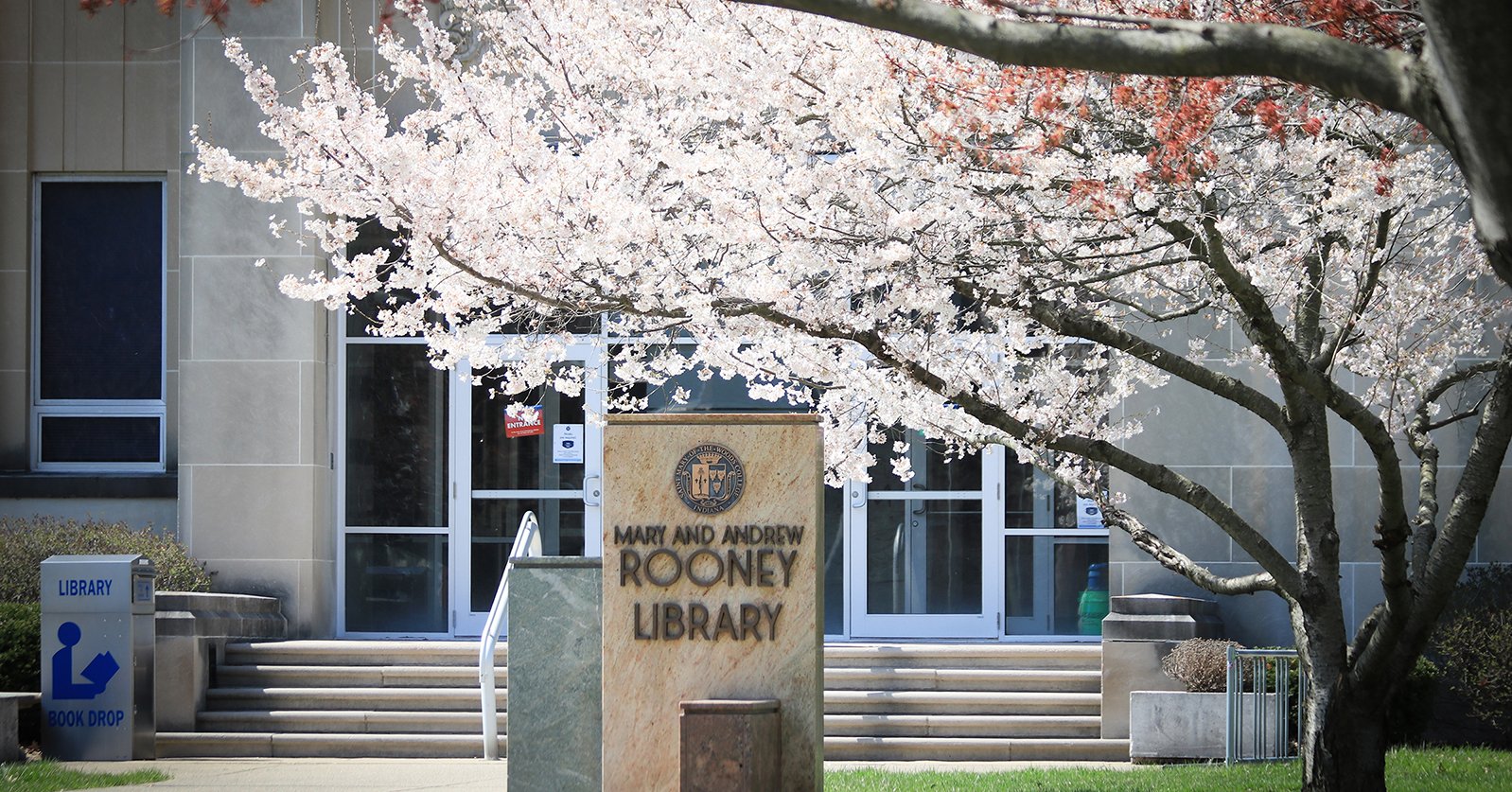 Today's college students are facing ever-increasing financial expenses with traditional textbook prices contributing to the pressure. To combat rising textbook costs and their detrimental effects on student success and retention, the Private Academic Library Network of Indiana (PALNI) launched an initiative: PALSave: PALNI Affordable Learning. Saint Mary-of-the-Woods College, a PALNI supported institution, has begun participating in the program.
PALNI Scholarly Communications Director and PALSave program lead Amanda Hurford recently presented to Saint Mary-of-the-Woods College faculty in order to raise affordable learning awareness and discuss advocacy initiatives. Attendees had the opportunity to learn about the benefits of Open Educational Resources (OER), and how the PALSave program can help them redesign courses to incorporate OER into their classrooms.
The workshop was arranged on the Saint Mary-of-the-Woods campus by Rusty Tryon, Director of the Library and Assistant Professor. "Our faculty are very excited to work with PALNI on exploring opportunities for creating and adopting OER in their courses," Tryon says. "SMWC has always strived to provide an education that empowers students to make a difference in their lives and in their worlds. Giving affordable access to as many students as possible is key to that process."
During the presentation, faculty had the opportunity to engage with the Open Textbook Library by reviewing one of its books and evaluating its quality and applicability to their course. These reviews are part of the Open Textbook Library and will benefit other faculty considering open textbooks.
To support the PALSave initiative, PALNI has joined the Open Education Network (OEN). OEN maintains the Open Textbook Library, and is well known for helping organizations advance the use of open textbooks and practices on their campuses. As a PALNI institution, Saint Mary-of-the-Woods College has the benefit of affiliate status in OEN and the support of a trained team at no additional cost.
PALSave offers many workshops across PALNI's supported institutions following a model set by the OEN. This effort focuses on improving student success and retention by supporting the implementation of course materials that are free to students and customizable by faculty. Through the PALSave initiative, Saint Mary-of-the-Woods College and the other PALNI schools have access to collaborative resources to facilitate OER awareness, education, and engagement in order to encourage faculty to consider OER as an option for their course materials.
About PALSave
According to data from the College Board, the average full-time, on-campus undergraduate at a four-year school was asked to budget $1,240 for books and supplies during the 2020-21 academic year. PALSave works to provide a proactive solution to financial barriers by helping faculty adopt openly licensed and fully customizable OER into their courses. It does so through workshops that give educators the resources they need to transform courses using materials that are entirely free to students, providing textbook creation grants, and offering publishing support.
Now in its third year, highlights of the program's successes include:
$2.1 million total savings projected from participation levels, which will exceed PALNI's $1 million goal, and $648,748 cumulative savings to date

10,872 students impacted, saving on average $59.67 each

98% of students reporting a positive or neutral impact on studies and grades with OER

100% of PALNI supported institutions participating in PALSave
Program details and progress are provided on the PALSave website. For more information about PALSave, contact Amanda Hurford.
PALSave Administration Team
Amanda Hurford, PALNI Scholarly Communications Director
Caitlin Balgeman, Marian University
Jennifer Coronado, Butler University
Karla Fribley, Earlham College
Erin Milanese, PALNI Affordable Learning Project Coordinator
Heather Myers, PALNI Publishing Projects Coordinator
Jill Noyes, Trine University
Amber Pavlina, University of Saint Francis
About the Private Academic Library Network of Indiana
The Private Academic Library Network of Indiana (PALNI) is a non-profit organization that supports collaboration for library and information services for 24 colleges, universities and seminaries throughout the state. From its inception in 1992, the PALNI collaboration has been a key avenue for its supported institutions to contain costs while providing more effective library services. More recently, PALNI has adopted a model of deep collaboration that pools resources and people as a tool to expand services while keeping costs down. PALNI's board of directors, composed of all 24 library deans and directors from the supported organizations, convened a Future Framing Task Force in 2019 to address ongoing demographic challenges in higher education. The board has escalated this work in the wake of COVID-19, as the consortium seeks to manage increased need for online support while reducing costs. To help address these financial challenges, the PALNI board of directors made the commitment to hold flat the costs shared among the supported organizations over the next 10 years. Simultaneously, PALNI is expanding collaboration within its institutions and with external library partners to address challenges and build cost-effective services. Visit the PALNI website for more information.
PALNI Supported Institutions
Anabaptist Mennonite Biblical Seminary | Anderson University | Bethel University | Butler University | Concordia Theological Seminary | Christian Theological Seminary | DePauw University | Earlham College | Franklin College | Goshen College | Grace College | Hanover College | Huntington University | Manchester University | Marian University | Oakland City University | University of Saint Francis | Saint Mary-of-the-Woods College | Saint Mary's College | Saint Meinrad's Seminary and School of Theology | Taylor University | Trine University | University of Indianapolis | Wabash College