PALNI joins CrossRef and DataCite to enhance scholarly communication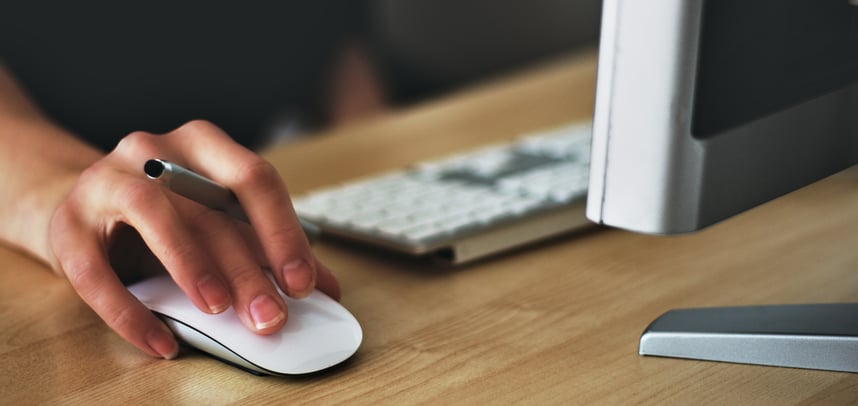 The Private Academic Library Network of Indiana (PALNI) has joined two renowned organizations, CrossRef and Datacite, showcasing the consortium's dedication to enhancing scholarly research and knowledge sharing.
CrossRef and Datacite are nonprofit Digital Object Identifier (DOI) Registration Agencies that overlap in terms of missions and communities—the two organizations collaborate on numerous initiatives that aim to provide foundational infrastructure for research outputs.
CrossRef makes research outputs easy to find, cite, link, assess, and reuse with the purpose of making scholarly communication better. They do so by rallying their community of users; tagging and sharing metadata; running an open infrastructure; advancing technology; and making tools and services—all to help put research in context.
DataCite's mission is to be the world's leading provider of persistent identifiers for research. Through their portfolio of services, they provide the means to create, find, cite, connect, and use research. DataCite seeks to create value and develop community-driven, innovative, open, integrated, usable, and sustainable services for research.
By joining CrossRef and DataCite, PALNI aims to empower its 24 supported institutions with enhanced access to a vast network of scholarly resources and research data while facilitating the seamless sharing and discovery of knowledge within the academic community. These partnerships will allow PALNI to create DOIs for scholarly content created by PALNI-supported faculty, students, and staff and disseminated via PALNI Press platforms. Supported scholarly outputs include journal articles, textbooks, gray literature, and the like. "These new memberships exemplify PALNI libraries' dedication to supporting scholarly excellence—to work together sharing people, expertise, and resources, enabling small libraries to participate in the scholarly community," says Kirsten Leonard, PALNI Executive Director.
Key benefits of the partnerships include:
Enhanced Discoverability: Through CrossRef's extensive network of scholarly publishers and DataCite's repository of research datasets, PALNI institutions will experience improved discoverability of academic content, enabling them to access and contribute to a broader range of high-quality research.
Streamlined Citation Processes: Integrating DOIs from CrossRef and DataCite will simplify the citation of research articles and datasets, enhancing the accuracy and ease of referencing and ensuring proper credit to the original authors and data contributors.
Increased Interconnectivity: PALNI's collaboration with CrossRef and DataCite will strengthen the interconnectivity among the library publishing community, fostering a culture of collaboration and knowledge exchange.
"We're pleased to partner with CrossRef and DataCite, as this collaboration aligns with PALNI's objectives to advance research, teaching, and learning through engaging with the library publishing community," says Amanda Hurford, PALNI Scholarly Communications Director. "By connecting our supported institutions to these important organizations, the PALNI community will experience an enriched research environment, fueling innovation and scholarly discovery."
For more information about CrossRef and DataCite, visit the organizations online.
###
About CrossRef
Crossref makes research objects easy to find, cite, link, assess, and reuse. We're a not-for-profit membership organization that exists to make scholarly communications better. We rally the community; tag and share metadata; run an open infrastructure; play with technology; and make tools and services—all to help put research in context. Visit crossref.org for further information.
About DataCite
DataCite is a leading global nonprofit organization that provides persistent identifiers (DOIs) for research data and other research outputs. Organizations within the research community join DataCite as members to be able to assign DOIs to all their research outputs. This way, their outputs become discoverable and associated metadata is made available to the community. DataCite then develops additional services to improve the DOI management experience, making it easier for our members to connect and share their DOIs with the broader research ecosystem and to assess the use of their DOIs within that ecosystem. DataCite is an active participant in the research community and promotes data sharing and citation through community-building efforts and outreach activities.
About PALNI
The Private Academic Library Network of Indiana (PALNI) is a non-profit organization that supports collaboration for library and information services for 24 colleges, universities and seminaries throughout the state. From its inception in 1992, the PALNI collaboration has been a key avenue for its supported institutions to contain costs while providing more effective library services. More recently, PALNI has adopted a model of deep collaboration that pools resources and people as a tool to expand services while keeping costs down. PALNI's board of directors, composed of all 24 library deans and directors from the supported organizations, convened a Future Framing Task Force in 2019 to address ongoing demographic challenges in higher education. The board has escalated this work in the wake of COVID-19, as the consortium seeks to manage the increased need for online support while reducing costs. Simultaneously, PALNI is expanding collaboration within its institutions and with external library partners to address challenges and build cost-effective services. Visit the PALNI website for more information.
PALNI Supported Institutions
Anabaptist Mennonite Biblical Seminary | Anderson University | Bethel University | Butler University | Concordia Theological Seminary | Christian Theological Seminary | DePauw University | Earlham College | Franklin College | Goshen College | Grace College | Hanover College | Huntington University | Manchester University | Marian University | Oakland City University | University of Saint Francis | Saint Mary-of-the-Woods College | Saint Mary's College | Saint Meinrad's Seminary and School of Theology | Taylor University | Trine University | University of Indianapolis | Wabash College