PALNI welcomes Holt as new Operations Manager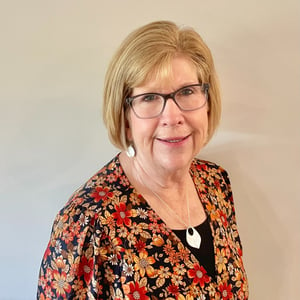 The Private Academic Library Network of Indiana (PALNI) has announced the appointment of Patti Holt as the organization's new Operations Manager, effective September 11.
Holt is charged with supporting the management and coordination of business operations for the consortium, including finance and accounting, insurance and human resource compliance, administrative data management, business processes, contracting, and other integral office infrastructure.
Her responsibilities include supporting the financial management activities of the consortium, including assisting with grant and contract documentation and implementing nonprofit guidelines and best practices while providing PALNI group budget tracking; supporting the optimization of operational processes within the consortium, including oversight of human resources and benefits; supporting documents management across PALNI groups to facilitate collaboration; and providing administrative support to the Executive Director.
"We are thrilled to welcome Patti Holt as our new Operations Manager at PALNI. With her expertise in finance, administration, and nonprofit compliance, she is poised to streamline our operations, foster deep collaboration, and ensure our continued success," says Kirsten Leonard, PALNI Executive Director. "Patti will be instrumental in supporting PALNI's mission to advance student learning and success, and we look forward to her contributions to enhancing our organization's efficiency and effectiveness."
Holt, of Indianapolis, comes to PALNI from Indiana University's School of Nursing, where she served as Assistant Director of Business Affairs. In this role, she organized and supported the School of Nursing's human resources, financial and administrative operations. Her responsibilities included managing a variety of employment and hiring processes, as well as overseeing general appropriation, endowment, federal and nonfederal grants and contracts, and gift funds. Additionally, she was responsible for preparing and monitoring budgets, approving expenditures and developing standard operating procedures, policies and guidelines.
Prior to joining IU's School of Nursing, Holt served as Director of Operations for Brewer Mechanical Services, LLC, and held roles at Indiana University—Purdue University Indianapolis from 2001 to 2021, most recently serving as Director of Fiscal and HR Operations, IU School of Medicine Graduate Division.
Holt earned a master's degree in adult education from IU, a bachelor's in organizational leadership and supervision with a certificate in human resource management from Purdue University, and an associate degree in general studies from IUPUI.
About the Private Academic Library Network of Indiana (PALNI)
The Private Academic Library Network of Indiana (PALNI) is a non-profit organization that supports collaboration for library and information services for 24 colleges, universities, and seminaries throughout the state. From its inception in 1992, the PALNI collaboration has been a key avenue for its supported institutions to contain costs while providing more effective library services. More recently, PALNI has adopted a model of deep collaboration that pools resources and people as a tool to expand services while keeping costs down. PALNI's board of directors, composed of all 24 library deans and directors from the supported organizations, convened a Future Framing Task Force in 2019 to address ongoing demographic challenges in higher education. The board has escalated this work in the wake of COVID-19, as the consortium seeks to manage the increased need for online support while reducing costs. Simultaneously, PALNI is expanding collaboration within its institutions and with external library partners to address challenges and build cost-effective services. Visit the PALNI website for more information.
PALNI Supported Institutions
Anabaptist Mennonite Biblical Seminary | Anderson University | Bethel University | Butler University | Concordia Theological Seminary | Christian Theological Seminary | DePauw University | Earlham College | Franklin College | Goshen College | Grace College | Hanover College | Huntington University | Manchester University | Marian University | Oakland City University | University of Saint Francis | Saint Mary-of-the-Woods College | Saint Mary's College | Saint Meinrad's Seminary and School of Theology | Taylor University | Trine University | University of Indianapolis | Wabash College