PALNI awards Library Innovation Grants to three supported institutions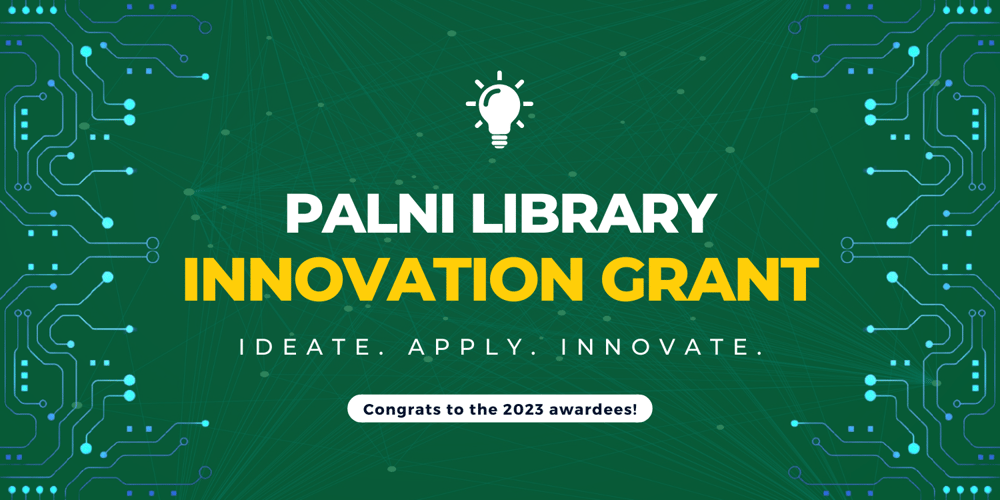 The Private Academic Library Network of Indiana (PALNI) has awarded $20,000 in grant funds to three of its supported institutions in recognition of their innovative ideas for enhancing student learning and success.
Butler University, the University of Indianapolis, and Wabash College are the 2023 recipients of the PALNI Library Innovation Grant—an award that funds programs, projects and initiatives that align with PALNI strategic priorities and support deep collaboration throughout the consortium.
As higher education evolves, academic libraries continue to be agile hubs that provide students with a sense of community, ubiquitous access to information, and dynamic learning environments. These grants will fund the libraries' proposed initiatives in areas that meet students' evolving needs, including artificial intelligence (AI) literacy and digital literacy.
"PALNI Library Innovation Grants optimize library resources and services in ways that significantly enhance our 24 supported institutions' ability to deliver on their missions," says Kirsten Leonard, PALNI Executive Director. "By providing financial support and recognition, this grant empowers librarians at PALNI schools to explore novel ideas, leverage emerging technologies, and elevate the overall teaching and learning experience for students, faculty, and staff. We are committed to fostering innovation and collaboration, and the PALNI Library Innovation Grant is a testament to our libraries' ability to advance education at scale."
Proposals are evaluated and selected for funding based on their creativity, clearly defined and measurable objectives, replicability by other PALNI institutions, and long-term sustainability. The projects are supported for up to one year, with recipients expected to present their results and share ideas for further collaboration and innovation across PALNI forums at the end of the granting period.
This year's funded proposals include:
Butler University, Irwin Library—PALNI Open Repository for AI Class Activities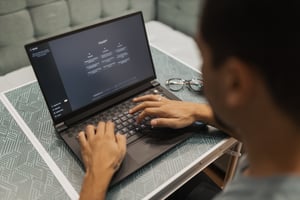 The advent of generative AI programs like ChatGPT has sparked important conversations surrounding their impact on higher education. From determining appropriate use of AI-generated content to knowing when and how students should use these tools, there is much to be learned as AI is integrated into academia. Recognizing the need for a proactive approach to this integration, Butler University seeks to support faculty in incorporating ChatGPT and similar AI tools into their classrooms, fostering AI literacy skills among students.
Butler has received a $12,000 PALNI Library Innovation Grant to assist faculty across PALNI in gaining a deeper understanding of AI programs, creating engaging classroom activities for a variety of disciplines, and providing a repository for sharing and accessing the resulting materials. These activities will either utilize AI tools or teach AI literacy skills, allowing students to explore the potential of AI and its applications.
"Generative AI in education is a current and relevant topic, and because of the newness of these tools, few instructional resources exist for them," says Kristen Palmer, Team Lead, Instructional Technology at Butler University. "By undertaking this project and establishing a sustainable open repository of resources, we aim to position PALNI as a frontrunner in academia and among other library consortia in effectively integrating AI into the educational landscape."
University of Indianapolis, Krannert Memorial Library in Partnership with the Faculty Academy for Excellence and Innovation and Faculty Learning Community—Micro-Lectures: A Key to Student and Faculty Success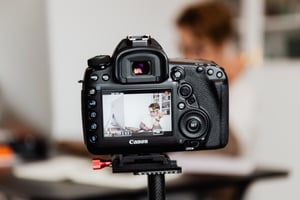 From school, to work, to family obligations, today's learners are overwhelmed with multiple responsibilities. Providing instructional content that can be accessed anytime, anywhere is critical to their success as students. In response to the challenges they face, the University of Indianapolis seeks to assist faculty in creating micro-lectures—short videos that explain or reinforce the concepts presented to students in class.
UIndy has received a $4,000 PALNI Library Innovation Grant to develop a state-of-the-art recording studio that will allow faculty to create high-quality, ADA-compliant instructional materials. The project aims to provide comprehensive documentation on video recording equipment and video editing software that fits within a range of budgets, making the initiative replicable across PALNI schools. Project organizers also plan to highlight proven pedagogical practices to inform micro-lecture creation, and provide a library of micro-lecture content.
"As part of PALNI, we are excited to foster innovation and empower faculty in delivering effective and engaging educational materials for today's learners," says Marisa Albrecht, Director of the Library at UIndy. "Looking ahead, our long-term vision involves leveraging these resources to support hybrid, hyflex, and online learning modalities. By incorporating videos into diverse instructional formats, we strive to enhance the learning experience and promote student achievement on our campuses."
Wabash College, Lilly Library—Beyond the Research Paper: Supporting Digital Media Creation at Wabash College
I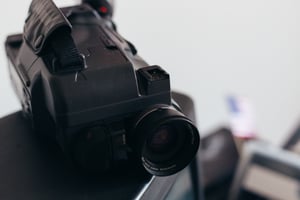 n response to the growing importance of digital literacy skills in academia and the job market, educators are embracing new assignment formats beyond traditional research papers. Recognizing this trend, Wabash College's Lilly Library established a podcast studio through a previous grant in 2022. That studio has witnessed remarkable utilization over the past year, with students and faculty actively engaging in audio projects and podcast creation.
Wabash has received a $4,000 PALNI Library Innovation Grant to build on the podcast studio's success with a complementary videography studio. This dedicated space will cater to students assigned to produce video materials for their courses, providing them with access to a high-quality and readily available recording environment.
In addition to the studio, project leaders will provide comprehensive support and training materials to facilitate students' mastery of videography techniques. Through a variety of resources and guidance that can be shared across PALNI schools, the project will empower faculty to explore digital media alternatives to traditional assignments.
"This initiative aligns with our commitment to promoting open pedagogy practices, encouraging faculty members to consider the potential of video creation as an engaging and innovative educational tool," says Andrew Taylor, Educational Technologist at Wabash. "By establishing the videography studio and providing the necessary support infrastructure, we aim to foster digital literacy, expand creative assignments, and equip students with valuable skills for their academic and professional journeys."
Wabash's project also directly supports PALNI deep collaboration—because of its similarity to UIndy's initiative, the two institutions plan to openly share information and results, developing recommendations that are scalable across the consortium.
To learn more about the libraries at Butler University, the University of Indianapolis or Wabash College, visit them online.
For more information about PALNI, visit the consortium website.
###
About the Private Academic Library Network of Indiana
The Private Academic Library Network of Indiana (PALNI) is a non-profit organization that supports collaboration for library and information services for 24 colleges, universities and seminaries throughout the state. From its inception in 1992, the PALNI collaboration has been a key avenue for its supported institutions to contain costs while providing more effective library services. More recently, PALNI has adopted a model of deep collaboration that pools resources and people as a tool to expand services while keeping costs down. PALNI's board of directors, composed of all 24 library deans and directors from the supported organizations, convened a Future Framing Task Force in 2019 to address ongoing demographic challenges in higher education. The board has escalated this work in the wake of COVID-19, as the consortium seeks to manage the increased need for online support while reducing costs. Simultaneously, PALNI is expanding collaboration within its institutions and with external library partners to address challenges and build cost-effective services. Visit the PALNI website for more information.
PALNI Supported Institutions
Anabaptist Mennonite Biblical Seminary | Anderson University | Bethel University | Butler University | Concordia Theological Seminary | Christian Theological Seminary | DePauw University | Earlham College | Franklin College | Goshen College | Grace College | Hanover College | Huntington University | Manchester University | Marian University | Oakland City University | University of Saint Francis | Saint Mary-of-the-Woods College | Saint Mary's College | Saint Meinrad's Seminary and School of Theology | Taylor University | Trine University | University of Indianapolis | Wabash College