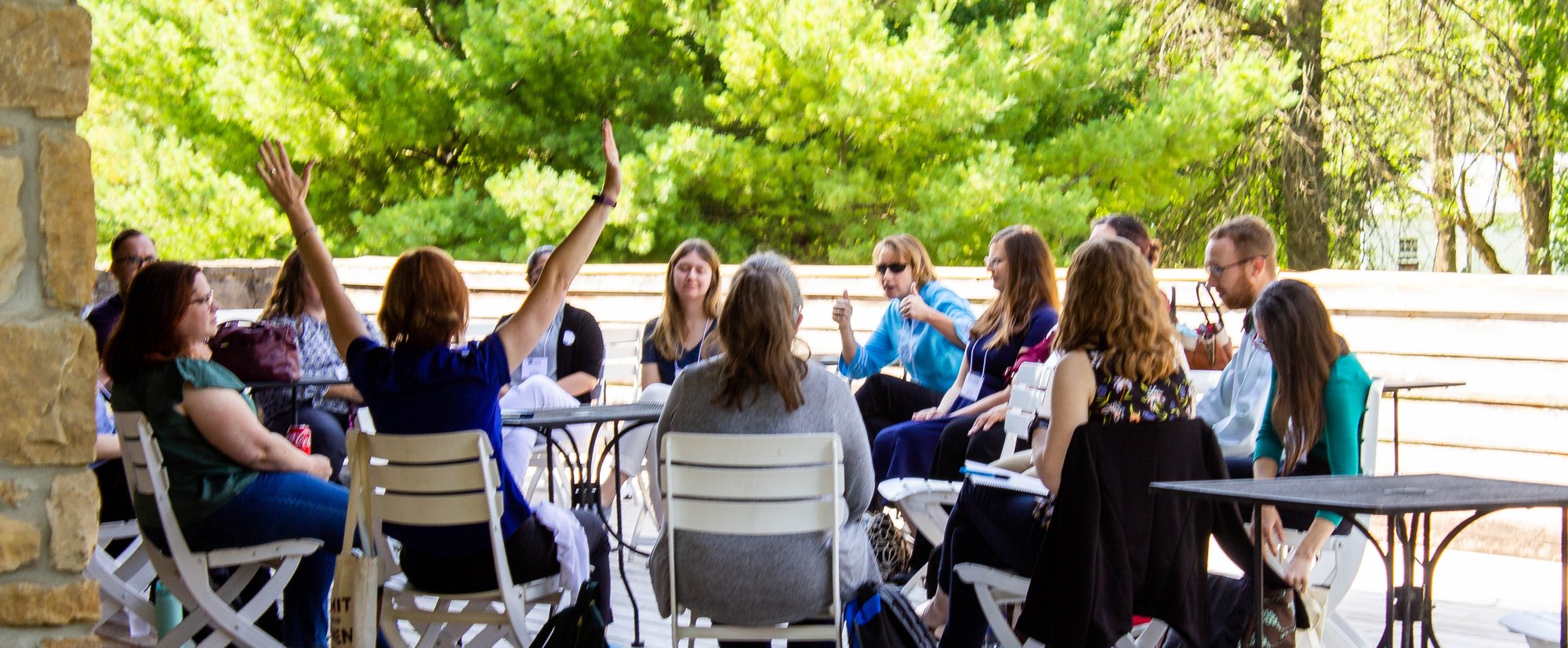 Groups and Committees
Jump to the PALNI organization chart
We work together to share resources and services. We have a culture of proving we can do more together, with respect, dedication, and the freedom to try. The way we work is a driving factor to what we accomplish. That is why we work within a structure that provides the highest quality, value, and support for the institutions.
We achieve these ideals by:
Working collaboratively
Focusing strategically
Continuously innovating
"We encourage participation. We will provide opportunities for supported organization participation and engage in open communication in our decision-making and governance." — PALNI Shared Value
How we are organized
PALNI library staff work together on PALNI issues through various appointed task forces and advisory groups. Below you will discover how PALNI is organized in our organization chart. Because of the ever-changing landscape of higher education and libraries, we remain flexible and adaptable in the formation and dissolving of groups. Since 2011, we average 1-2 revised organization charts a year with the strategic areas remaining the same and the foci of advisory groups, task forces, and committees adjusting in priority.
How we collaborate
Groups collaborate and exchange information on PALNI-related matters on an internal site working space, the Community, as well as using a few active email lists. Groups are also able to meet virtually at any time through a subscription to Zoom and Google Hangouts. In-person meetings are scheduled throughout the year, frequency depending on the group.
PALNI organization chart
This organizational chart shows the roles within PALNI and the leadership structure that follows. It does not illustrate the complex relationships between the roles which vary in depth and overlap. This chart is in constant flux as PALNI adjusts to meet the needs of the supported institutions.
An accessible version of the PALNI organization chart can be found here.